• Support a vibrant immune system
• Aid fatigue and support healthy energy levels
• Packed with Vitamin C and Zinc
• Includes powerful antioxidants
• Safe for the whole family
😋 60 delicious vegan gummies per bottle
Regular price
Sale price
$18.99
Unit price
per
Sale
Sold out
Share
View full details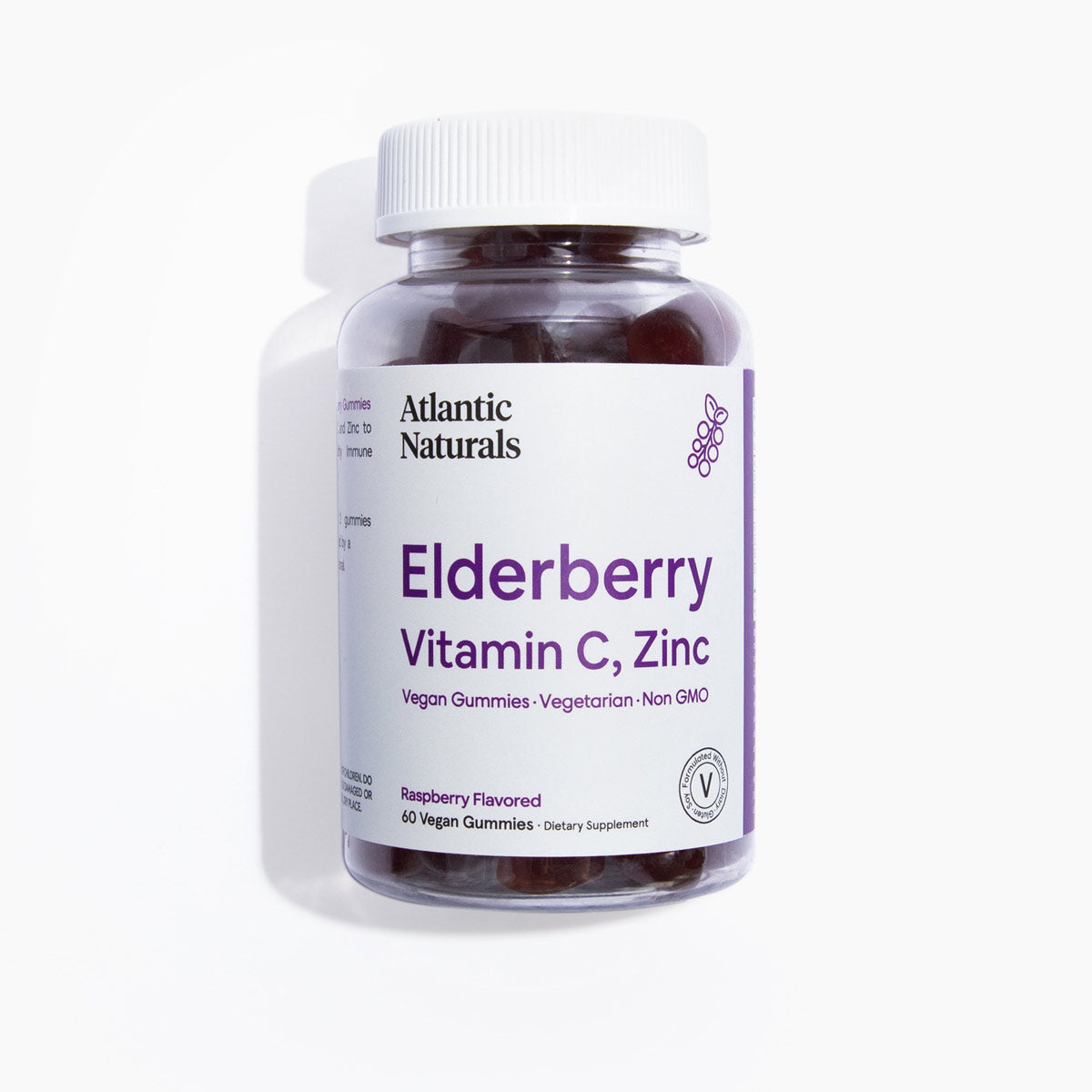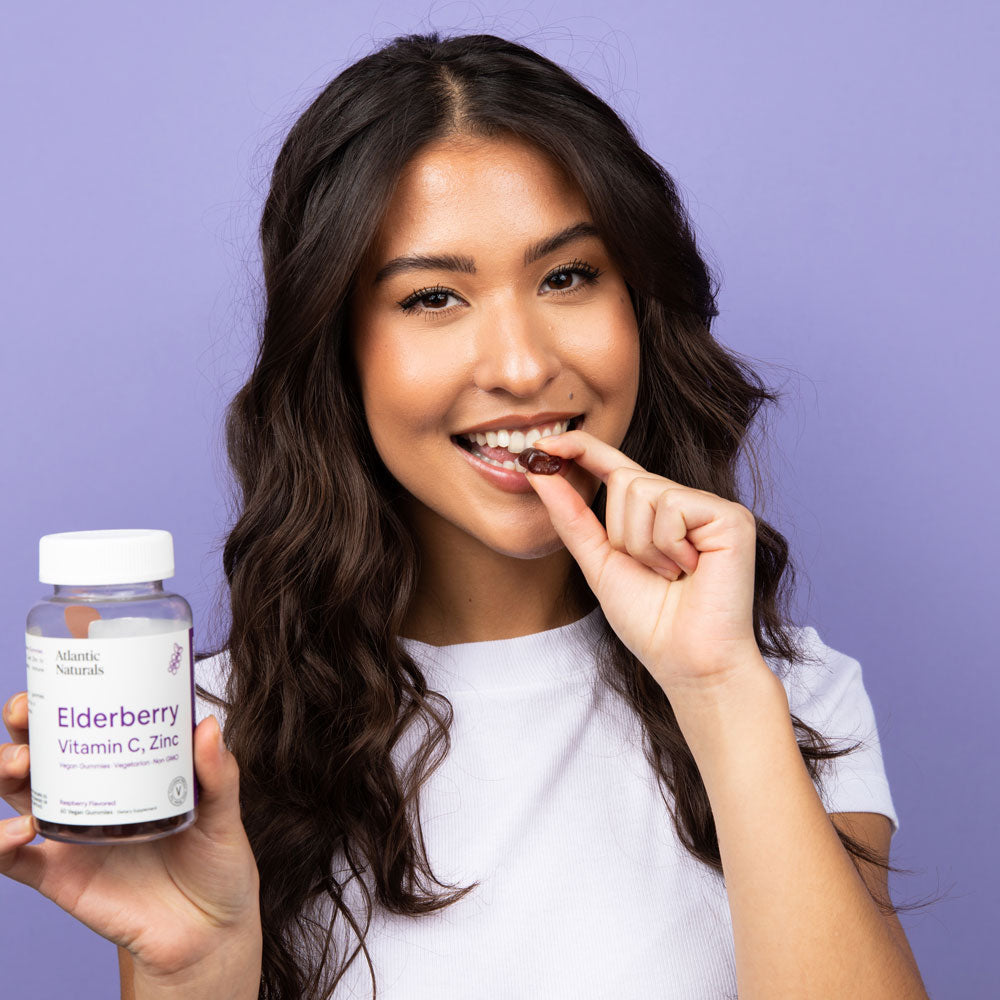 Delicious. Vegan. Safe for the whole family.
Highlights

Our Organic Elderberry Gummies include Vitamin C and Zinc to support a healthy immune system. These delicious gummies are great with breakfast or before bed. The best part–they're safe for the whole family!

It's no accident we began with Elderberry. Though this super-fruit is new to most of us, it has applications dating all the way back to 400 B.C. Apart from its main use as a homeopathic cold and flu remedy, these cultures have used Elderberry as a daily tonic to support immune health, energy levels, and mood enhancement.
How to use

2 gummies taken daily, preferably with a meal or as directed by a healthcare professional.
Ingredients

Organic Black Elderberry Fruit, Vitamin C, Zinc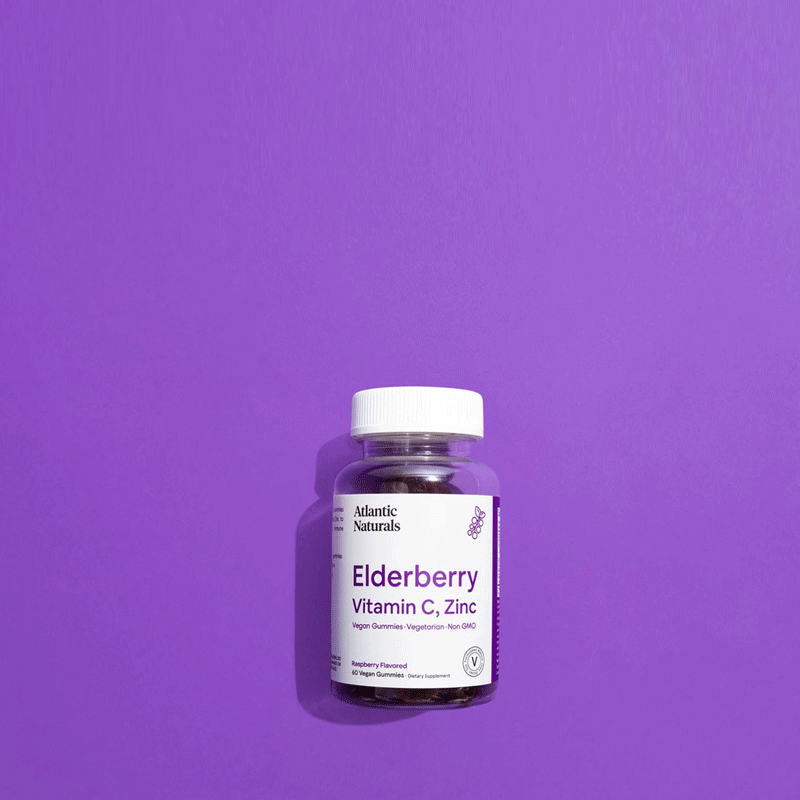 Small berries, Big benefits.
Elderberries pack a powerful punch:

• They're high in vitamin C (60% of recommended daily intake).
• They're high in dietary fiber (more than a fourth of recommended daily intake).
• They're high in anthocyanins.

Anthocyanins have the suggested benefits of being anti-inflammatory. The use of foods and products containing anthocyanins may help alleviate pain, fever, and swelling associated with the common maladies. This may be why so many cultures have found it useful!

For these reasons, elderberry extract has been tested for its antiviral and antimicrobial properties to make colds and flu-like symptoms milder and shorter.
Read more
Elderberry Fruit Extract

Studies have shown that the fruit of the Elderberry is the richest part of the whole plant in terms of healthy substances. That's why we extract the fruit juices in order to give you all the antioxidants, all the vitamins, and all the perks this tree can offer.

Read more

Vitamin C

Commonly known as ascorbic acid, Vitamin C is necessary for the body's main functions including absorption of iron, immune health, and maintenance of cartilage, bones, and teeth. It also aids antioxidant levels, supports healthy blood pressure levels, and helps to fight inflammation.

Read more

Zinc

This mineral is found in cells throughout the body. It helps the immune system fight off foreign invaders and keeps it strong. In addition, zinc helps to heal wounds, and is responsible for taste and smell. Last, it is used by the body to create proteins and DNA.

Read more
30 Day Money back Guarantee
Your happiness and satisfaction with the product is of the utmost importance to us. If for any reason, you're not satisfied with the product, please let us know and we'll issue you a full refund!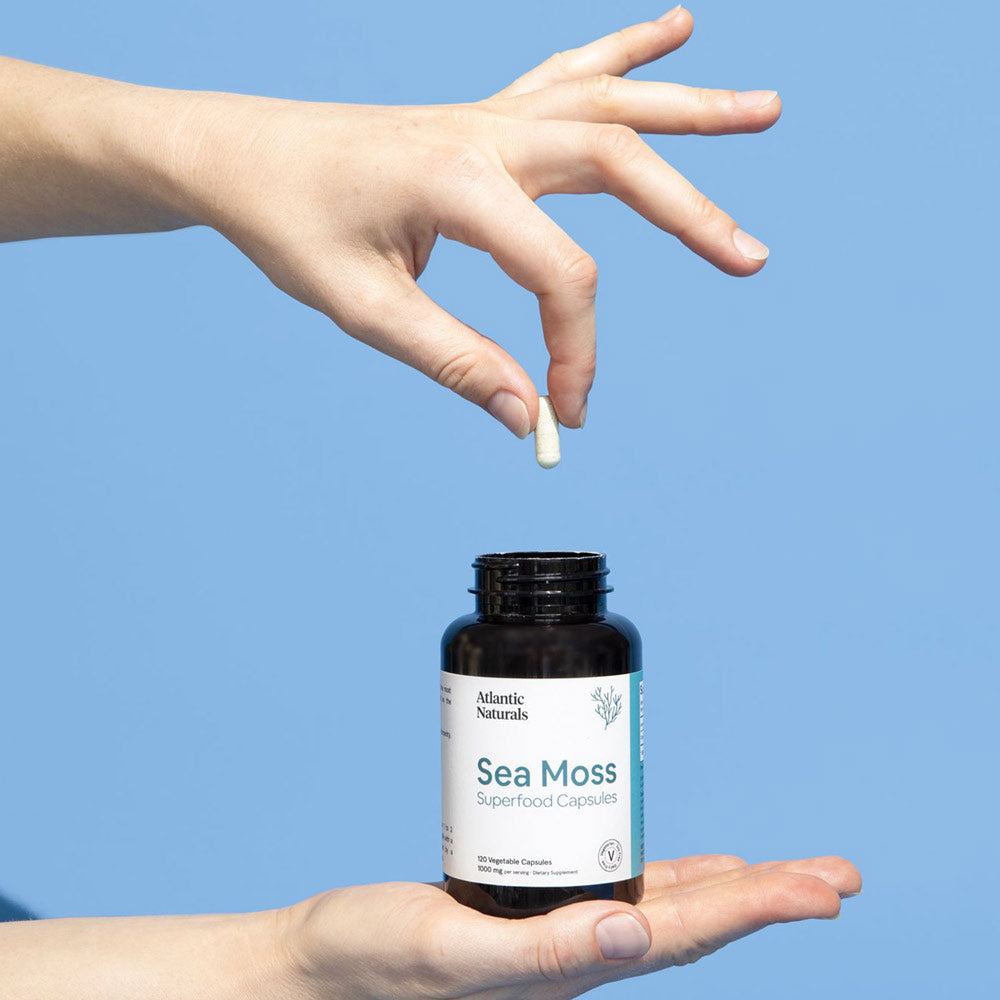 Pair with Sea Moss
Support immune health, beautiful skin, and help dissolve excess mucus with organic, wild-harvested Sea Moss.
View now
So
So far they seem to be working well. Easy to eat.
CHAMP
I don't need to explain too much. I just can say it's sooooooo delicious!!! I ordered this for the first time like last week ago. I would like to continue ordering those and wait for the results. You won't regret, I promise you:)