• Support a vibrant immune system
• Fight fatigue and support healthy energy levels
• Support overall health and well-being
• Proprietary super-herb blend with vitamin C
• Packed with powerful antioxidants
💊 60 tablets per bottle
Regular price
Sale price
$21.99
Unit price
per
Sale
Sold out
Share
View full details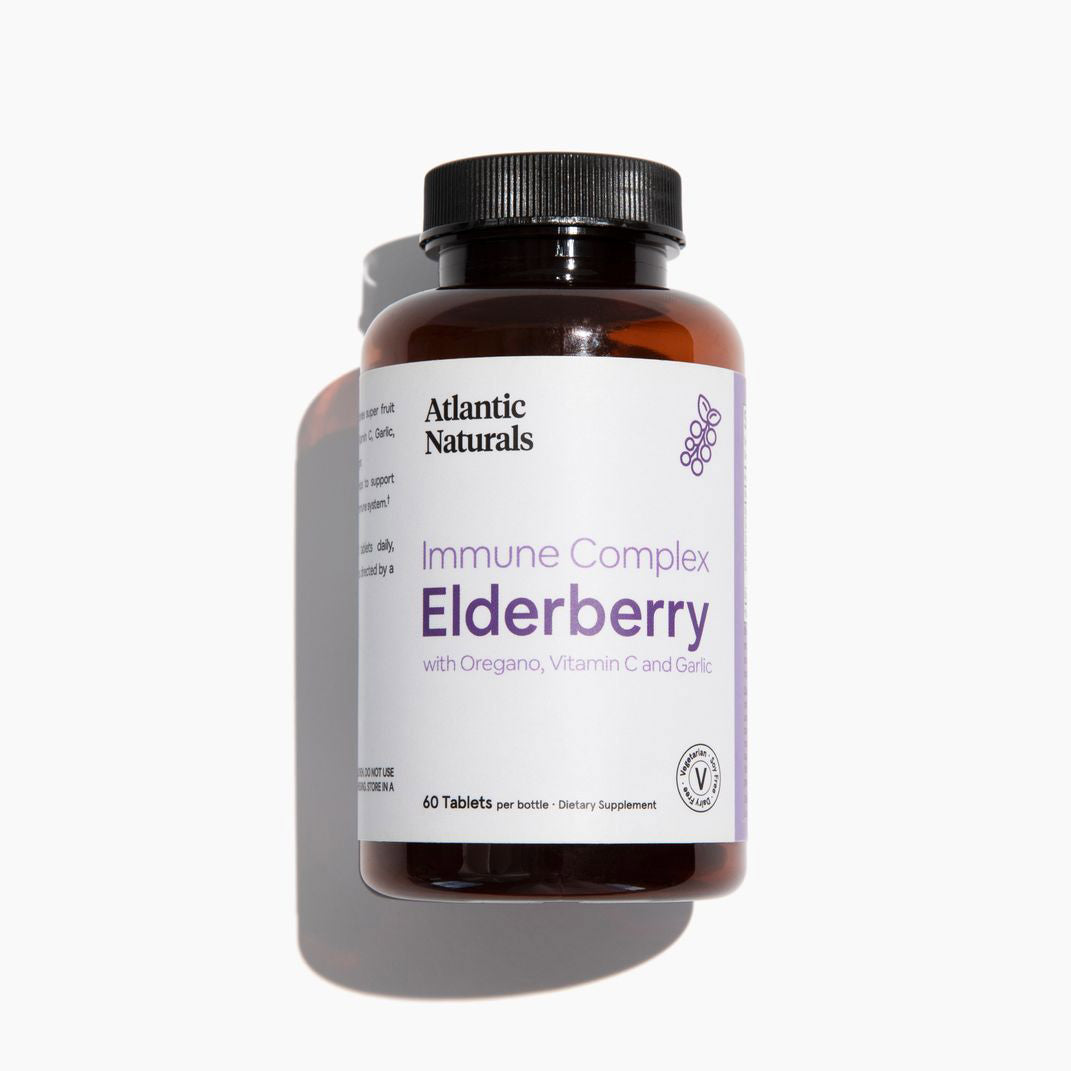 We created the ultimate immune complex.
Highlights

Our Immune Complex combines super fruit Elderberry with Oregano, Vitamin C, Garlic, Astragalus, Moringa and Ginger. This unique blend helps to support a vibrant immune system, overall well-being and protect the body from foreign invaders.

It's no accident we began with Elderberry. Though this super-fruit is new to most of us, it has applications dating all the way back to 400 B.C. Apart from its main use as a homeopathic cold and flu remedy, these cultures have used Elderberry as a daily tonic to support immune health, energy levels and mood enhancement.
How to use

2 tablets taken daily, preferably with a meal, or as directed by a healthcare professional.
Ingredients

Organic Elderberry, Organic Astragalus, Organic Oregano, Organic Ginger, Organic Moringa, Organic Garlic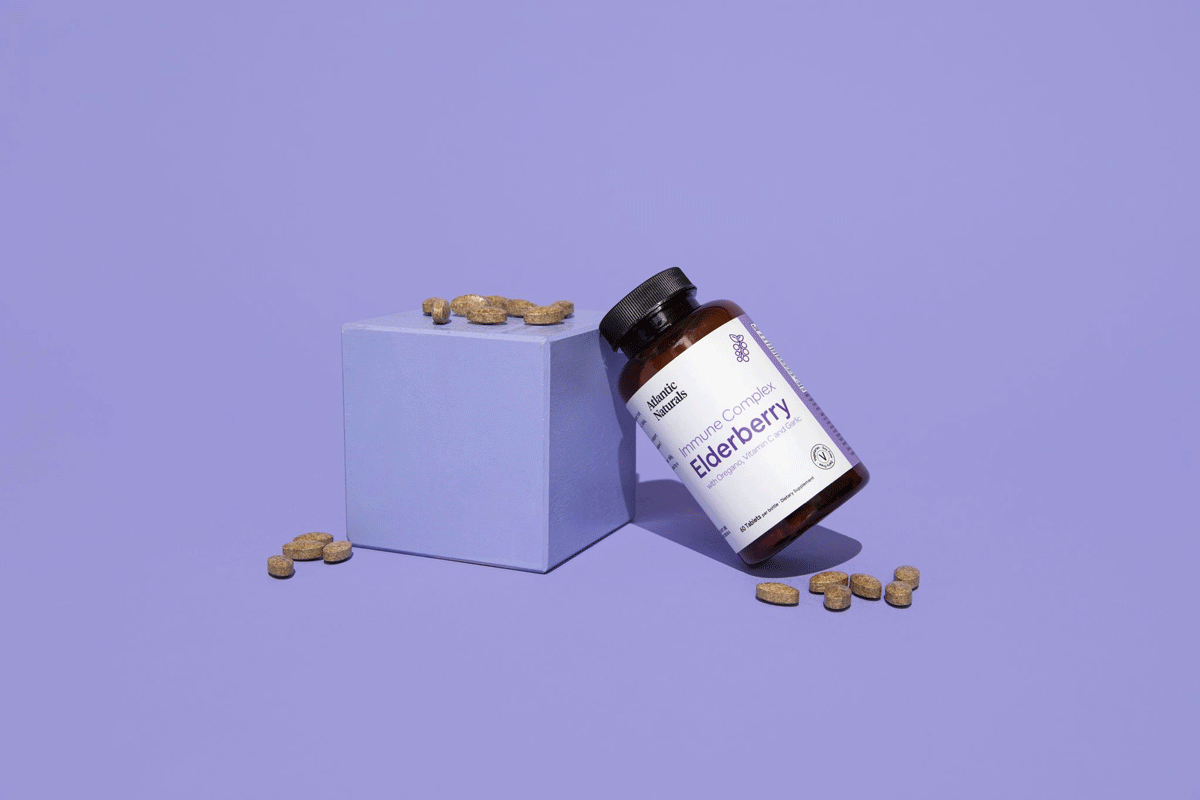 We choose Elderberry.
When it comes to nutrition, the scientific composition of elderberry fruits is packed with different components, which enhance human health. For example, they are rich in vitamin C and dietary fiber. In fact, they contain so much, they can contribute to a big part of the recommended daily allowances.

Imagine what wonders it could do when it's combined with vitamin C, oregano, ginger, and garlic! We have conveniently combined everything into small tablets that are specifically made to better how your body functions as well as protects itself.
Read more
Elderberry Fruit Extract

Studies have shown that the fruit of the Elderberry is the richest part of the whole plant in terms of healthy substances. That's why we extract the fruit juices in order to give you all the antioxidants, all the vitamins, and all the perks this tree can offer.

Read more

Astragalus Root Extract

Historically, Chinese medicine loves this herb! An extract from its roots can have plenty of helpful antioxidants to decrease the production of free radicals that damage cells. Astragalus is also known for its heart benefits and lowering the chance of hurtful heart conditions.

Read more

Oregano Leaf

Oregano leaves have even more antioxidants to add to the mix. What they also contribute with is their antibacterial properties. Laboratory experiments have conducted extensive research, showing oregano as one of the most efficient essential oils to fight certain bacteria strains with.

Read more

Moringa Leaf

A common choice among vegetarians and vegans as a plant-based protein source to substitute meat with. It isn't called a superfood for no apparent reason. The content in its leaves is just the perfect amount needed to balance not only the nutrients in your own body, but also hormone levels.

Read more
30 Day Money back Guarantee
Your happiness and satisfaction with the product is of the utmost importance to us. If for any reason, you're not satisfied with the product, please let us know and we'll issue you a full refund!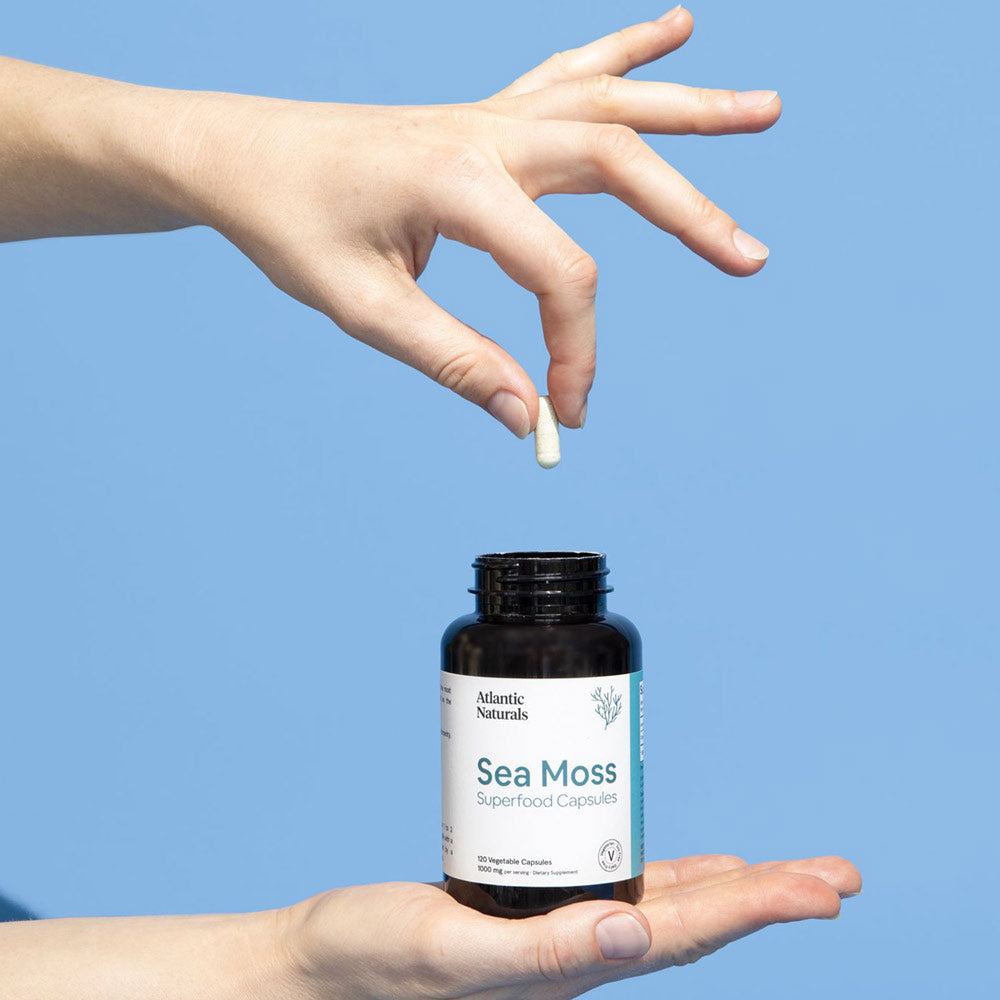 Pair with Sea Moss
Support immune health, beautiful skin, and help dissolve excess mucus with organic, wild-harvested Sea Moss.
View now
Amazing product
This is the 3rd product I've tried from this company and once again I'm impressed. I usually have excess mucus and this cleared it out. I also have not gotten sick and I work at a gym. I'm hoping this will keep my immune system in tip top shape.
Excellent will keep buying this product it works love the easy take capsule
Still monitoring the product,,,,
Love it!
It's a complete balance of all the natural stuff the body needs to fight off invaders without being to harsh on the stomach