• Support a healthy response to stress
• Help maintain healthy cortisol balance
• Support cognitive function, memory and focus
• Promote a positive mood and healthy outlook
• Support sustained energy levels
• Promote restful sleep and fight stress-induced food cravings
💊 60 Organic tablets per bottle
Regular price
Sale price
$18.99
Unit price
per
Sale
Sold out
Share
View full details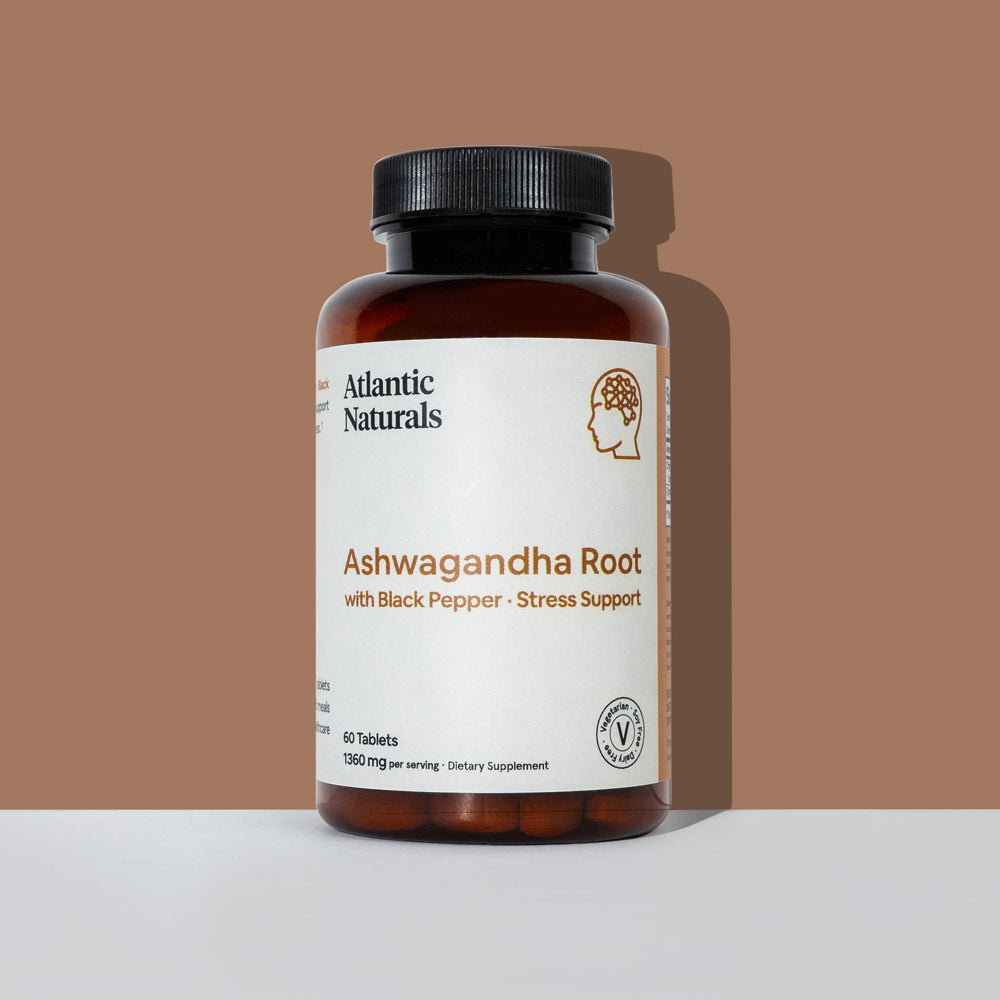 Stress less, focus more.
Highlights

Widely recognized as the king of adaptogenic herbs, Ashwagandha has been used for thousands of years to help support a healthy response to stress, promote restful sleep, and enhance mood.

Withania, the active ingredient in Ashwagandha, helps to balance cortisol and DHEA levels in the body. This can even lead to better control over food-induced cravings.

Furthermore, Ashwagandha may help to provide sustained energy, increased memory, and better mental focus.
How to use

1-2 tablets taken daily, preferably with food, or as directed by a healthcare professional.
Ingredients

Organic Ashwagandha Root, Organic Black Pepper.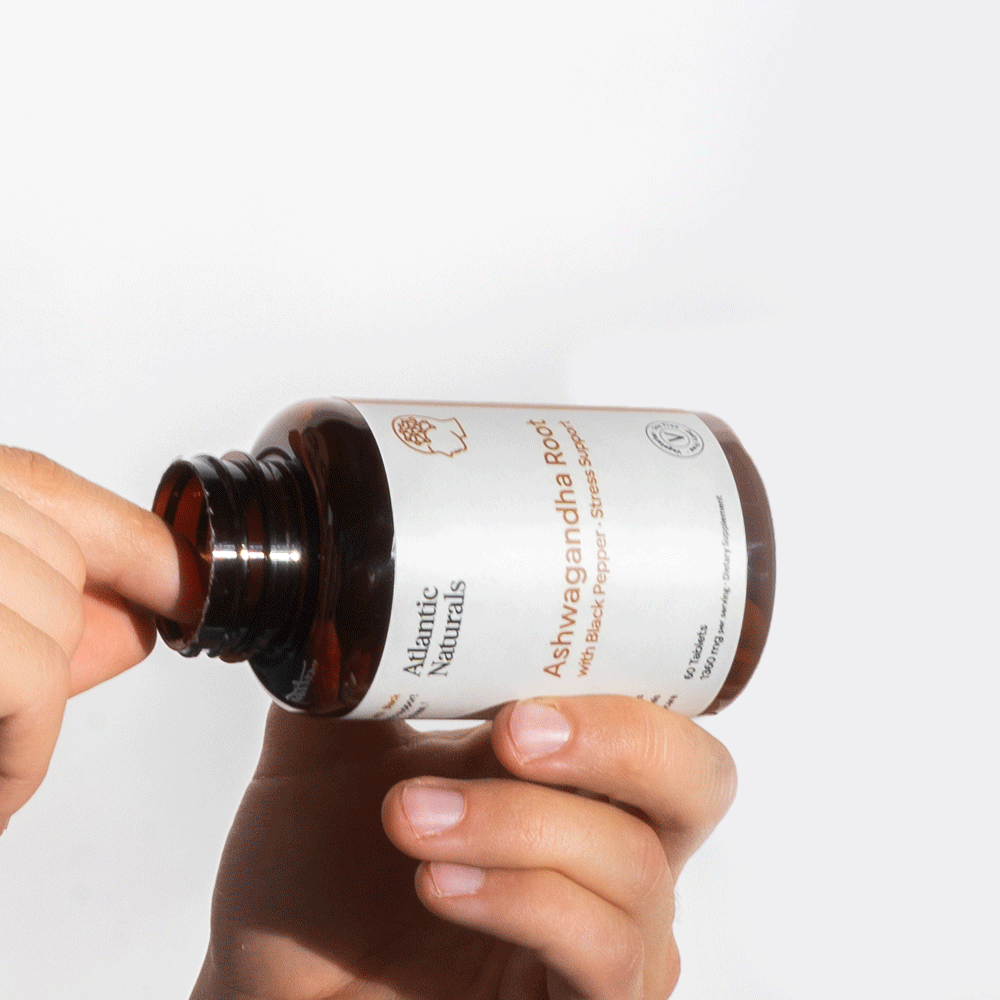 Why does our Ashwagandha come with a Black Pepper Infusion?
Black pepper contains the chemical piperine. Piperine increases the bioavailability of Ashwagandha. Bioavailability is that big word that essentially means how much your body can absorb particular nutrients. The piperine in black pepper helps Withania, the active Ashwagandha ingredient, pass through your intestinal wall and into your bloodstream which is where it needs to be to make the most of its nutrients.

You can take Ashwagandha without black pepper/piperine but the effects will be minimal in comparison. We include piperine in our Ashwagandha supplement at no additional cost to help your body fully absorb all the nutritional goodies Ashwagandha has to offer.
Read more
Stress Support

Your body produces a chemical known as cortisol or the stress chemical. And each and every time you're stressed, anxious, or wound just a bit too tight then your body pushes cortisol, a mostly harmful chemical, into your blood stream. Ashwaghanda helps regulate cortisol levels and in doing so greatly relieves stress levels.

Read more

Cognitive Function

The brain contains a protein called amyloid. It helps to produce and repair neurons. Because of diet, genetics, and a variety of factors, amyloid can build up and cause plaque around the brain. This leads to impaired mental functions. Ashwagandha prohibits excess growth and removes built-up amyloid before it becomes harmful. This results in better overall cognitive function, memory, and focus.

Read more

Mood Enhancement

An abundance of cortisol in the blood can lead to negative thoughts and fatigue. Ashwagandha doesn't just suppress cortisol levels, it also helps to improve the efficiency of your adrenal gland which results in a more positive mindset and enhanced mood.

Read more

Energy Levels

It's no accident Ashwagandha is called Indian Ginseng. It doesn't just balance cortisol in the body—it helps to manage DHEA levels as well. This precursor hormone may help to improve althletic performance, speed recovery and increase energy levels.

Read more
30 Day Money back Guarantee
Your happiness and satisfaction with the product is of the utmost importance to us. If for any reason, you're not satisfied with the product, please let us know and we'll issue you a full refund!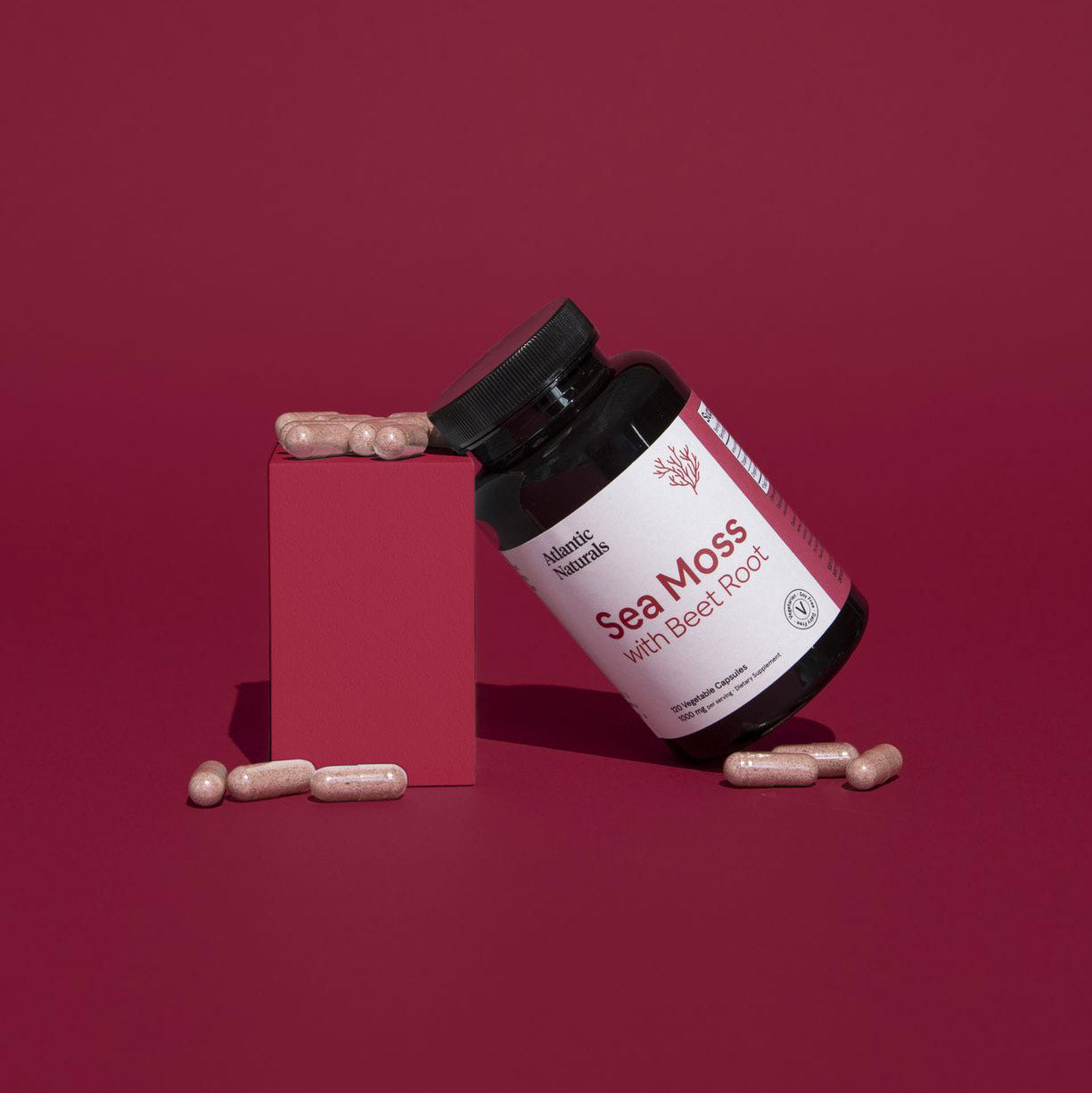 Pair with Sea Moss and Beet Root
Support healthy blood pressure and athletic performance when you combine Ashwagandha with Sea Moss and Beet Root.
View now
Ashwagandha
I've tried other brands of the Ashwagandha. I noticed shortly after taken this brand I've been a lot calmer and more content. I will definitely be reordering.
Awesome product!!
So far the product works better than described, I'm in love with theese products!!
Organic Ashwagandha Root with Black Pepper | Vegan 1360 mg
Ashwagandha
Great product for stress it keeps me calm and I am able to sleep much better.
Premium products 5 star
I feel secure with Your Sea moss products and will continue to use.